Sunday, May 14, 2017

Title: Shock of Fate
Author: D.L. Armillei
Published: April 11, 2017
Publisher:

Diamond Cove Publishing, LLC

Pages: 405

Series: Anchoress #1
Wednesday, May 10, 2017
Title: Crewe Chase and the Jet Reapers

Author: E Sisco

Date Published: May 9, 2017

Publisher:

Amazon Digital Services LLC

Pages: 283

Series: Crewe Chase
*I received this book in exchange for an honest review.

This is not just another story about magic which is what I was expecting, but it quickly deviated from the typical Harry Potter story line. This story has magic, revenge, friendship, intrigue and so much more. I did not expect to get completely pulled into this story after reading the synopsis, but I was hooked!
This story is about Crewe Chase and his journey to revenge his Uncle's death and become a great magician. There are many books about magic in the market today, however this book holds it's own through amazing characters, humor, and a great story line.
(Rockcave is definitely my favorite animal sidekick)
I highly recommend this book and can't wait to read the next one!
Crewe Chase and the Pearl Defender
Title: Blistered
Author: Deidre Huesmann
Date Published: 11/9/2016
Publisher: Evernight Teen
Pages: 236
Series: A Modern Greek Myth
This is not Percy Jackson's Story.......Azalee has been imprisoned by her own people since she was three because she is Blistered. Azalee has white hair, white skin and red eyes due to a curse from the gods at the age of three. Joel believes his fate is to deliver Azalee to the island of Mykonos to join others like her. A third member joins their trip to reach Mykonos, the girl Azalee blaims for her curse, Niribelle.

This story is full of determination, sacrifice, romance and much more. I love the way the author blends Greek mythology and the modern era. This is a must read for anyone who enjoys a female heroine and Greek myths. I highly recommend it!
Next in the series!
If you were to ask me some of my favorite books of all time, this would definitely be in my top 5! I won't describe what I look like. ...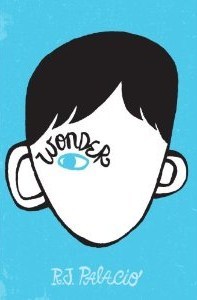 Author: Liane Moriarty Title: Big Little Lies Genre: Women's Relationships Publication Date: July 29, 2014 Number of Pages: 4...

   Title: Everything, Everything Author: Nicola Yoon Publisher: Delacorte Books for Young Readers Date Published: 9/01/2015 Setting: Ca...